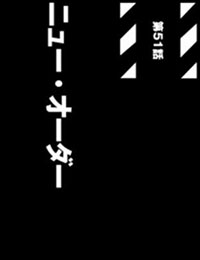 A special summary episode that shows footage of the events that happened from episodes 48 and onwards with audio that had been previously recorded.

The concept for this special was a possible real ending the staff of Eureka Seven thought up. In March of 2012, Studio BONES decided to put existing footage of the TV series to new, previously unaired audio and air it together for the first time on television. Episode 51's audio entails that Eureka must go on a journey to scatter seven pieces of her soul across the land in order to calm it. In the end, Eureka and Renton must part ways, but Renton vows that they will meet again someday, no matter what.

Episode 51 has absolutely no relation to Eureka Seven's sequel "Eureka Seven AO", as this was a real ending that was not used for the original TV run of the series. Eureka Seven AO continues from the events that happened in Episode 50: Wish Upon a Star.